Ici la Lune becomes a company
The previous 4 years laid the foundations of our singularity.
They made us discover multimedia, then take possession of interactivity through many common projects and of course invest the Internet which had just imposed itself as the main space of communication.
Thanks to Jean-Louis Frechin who was our design teacher, we collaborated with Montparnasse Multimedia on the development and production of several cultural and scientific CD-ROMs.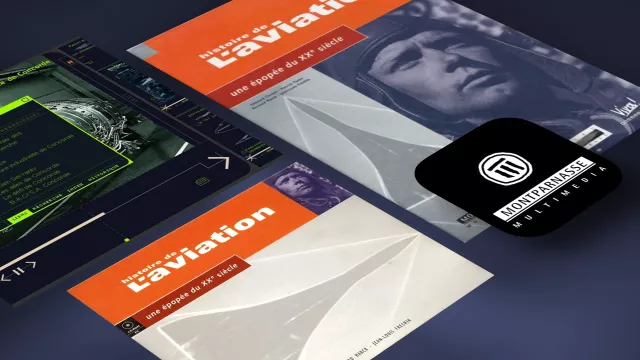 Montparnasse Multimedia Aviation History
Creating a company while we were still in our 5th year of studies was quite daring but we had to take the plunge and the project for Chanel was the opportunity.
We left Amiens for Paris.
After the project for Chanel, our collaboration with Euro RSCG continued with the realization of mini websites for Dior.
Millia' 98
Invited by the SACD, we presented our latest projects and met many communication professionals.
Here are the flyers we distributed...
Ici la Lune flyers at Millia' 98